Our History
Calvary Church is an Assemblies of God church. The Assemblies of God was founded in 1914 in Hot Springs, Arkansas with 300 people at the founding convention. Today there are 13,004 churches in the U.S. with over 3 million members and adherents. There are more than 67 million members worldwide, making the Assemblies of God the world's largest Pentecostal denomination.
Our local church began as a home church in 1987. In October of 1989, Pastors Phil and Tina Cook opened the church in a small storefront in Hernando, FL. The ministry began to grow and just a few years later in 1993 it moved to its present location in Inverness. The original church building was constructed on a 5-acre piece of land. Since that time, the church has purchased an additional 10 adjoining acres for future expansion.
Who We Are
Our church exists to show people the love of our Heavenly Father, the grace of Jesus Christ, and the transforming power of the Holy Spirit. We love people of all ages and backgrounds, especially families and children. We love serving people within our community and throughout the world. We're here to help you grow in faith, no matter where you are in your life, and desire to see God's absolute best for you.
Our Mission
"Together, extravagantly love Jesus and selflessly love people."
OUR VISION
"See people saved, healed, empowered, and launched into their calling."
OUR STRATEGY
"Create environments where people are encouraged and equipped to carry the cross of Christ to their family, church, community, and the world."
We are passionate about the love of Jesus.
"Therefore go and make disciples of all nations, baptizing them in the name of the Father and of the Son and of the Holy Spirit, and teaching them to obey everything I have commanded you;"
Matthew 28:19-20 (NIV)
Our focus is to reach the lost, rebuild relationships, encourage the community and grow families through relevant Bible teachings, exciting worship and family-based programs. Through the life of Jesus Christ and the love of our heavenly Father, we strive to create a safe place for you to come and worship Him.
We love our church.
"'Love the Lord your God with all your heart and with all your soul and with all your mind.' This is the first and greatest commandment. And the second is like it: 'Love your neighbor as yourself.'"
Matthew 22:37-39 (NIV)
We love the people that fill our church. We want to help and grow the wonderful people in our community. We're not here to judge people, but to love them through the different seasons of their life. We believe God has a plan and a purpose for everyone's life and we believe in caring, loving and nurturing people through their journey. God is extravagantly for you and so are we.
Our Pastors
Ottis Barnett
senior pastor
Ottis grew up in Central Florida and has been involved in full-time ministry since 1996. In June of 2016, he accepted the full-time Senior Pastor position at Calvary Church. He is an anointed leader who is gifted to lead worship, preach, and teach. His desire is to see people awakened to who God is and see them burn with passion for Him. He and his wife Stacey reside in Inverness, Florida with their five beautiful children, Mackenzie, Emily, Adin, Reagan, and Asher. In addition to spending time with his family, Ottis also enjoys hunting, fishing, and the outdoors.
Luke Thomas
Worship & Administrative Pastor
Luke is originally from DeLand, Florida and is the middle of three children. He attended the University of Central Florida in Orlando where he earned his bachelor's degree in Marketing. During this time he also served as a worship leader with Chi Alpha Campus Ministries. While at UCF, he met his amazing wife, Cheri. They were married in 2002 and now have four beautiful children: Nathan, Bayli, Landon, and Judah. They have been members of Calvary Church since 2005 and Luke has been in full-time ministry at the church since May of 2012. He was licensed as an Assemblies of God minister in July of 2017. Luke has a deep passion for worship and desires to see lives radically changed by God, through this ministry.
Carl Vonderhaar
kids pastor
As a 25-year resident of Citrus County, Carl has learned to love life in a small town. He and his wife, Megan, have been ministering to youth and families for the past 16 years. Making an eternal impact has been their driving passion. That passion led them to Lakeland, Florida where Carl obtained a Bachelor's Degree in Business, from Southeastern University. After graduating, Carl, and his family spent three years on the mission field serving the needs of vulnerable and orphaned children on the continent of Africa. His time, both on the mission field and here at home, has taught Carl that life should not be lived alone. There is joy and power in community. As our Children's Pastor, Carl's greatest joy is to see families grow closer to God and to each other. He was licensed as an Assemblies of God minister in July of 2017.
Dylan Jewell
student pastor
Dylan moved to Citrus County in 2008 from West Virginia. He started attending our youth ministry at Calvary as a result of an invite from a friend and had a radical encounter with God that changed his life forever. He graduated from Lecanto High School in 2011 and has since then has pursued ministerial credentials through Global University. He and his wife Stephanie have been married since 2014 and have one beautiful daughter, Aria. He has a heart to see young people transformed and living holy, set apart lives before God.
Todd Bemis
connections pastor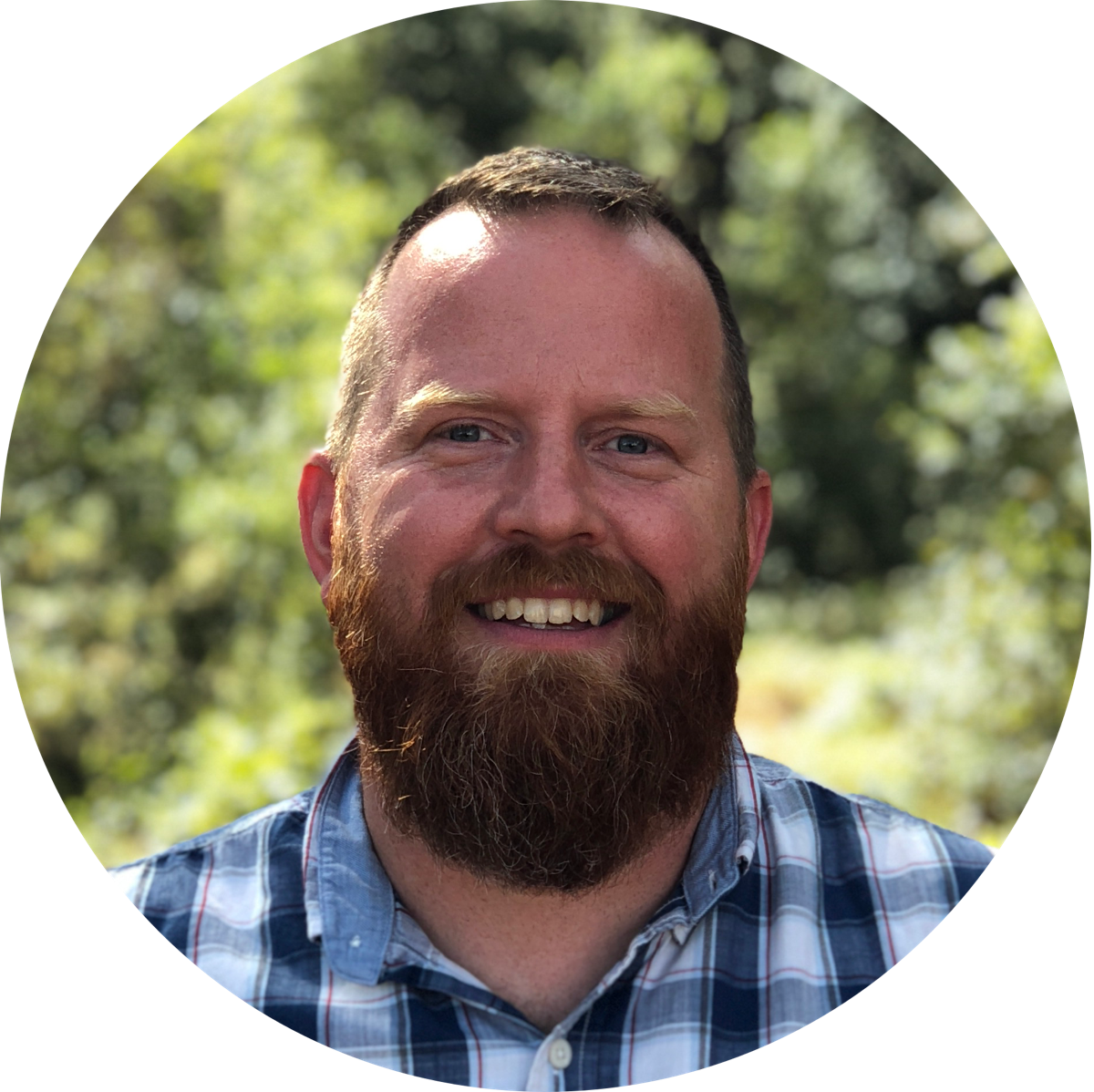 Todd is originally from Buffalo, NY and has returned to Calvary Church after being part of our church family over 10 years ago. In June of 2016, he came back to Citrus County knowing that God had called he and his wife, Maria, and kids, Jacob and Hannah, to be a part of the incredible outpouring of God's presence that is happening now. As Connections Pastor, Todd brings with him over 20 years of ministry experience. He has previously served in the roles of Associate Pastor, Worship & Arts Pastor, Young Adults Pastor and Youth Pastor. His desire is to see every person who walks through the doors at Calvary Church connected in a way that will help them grow in both discipleship and actively using their gifts and talents for the Lord.